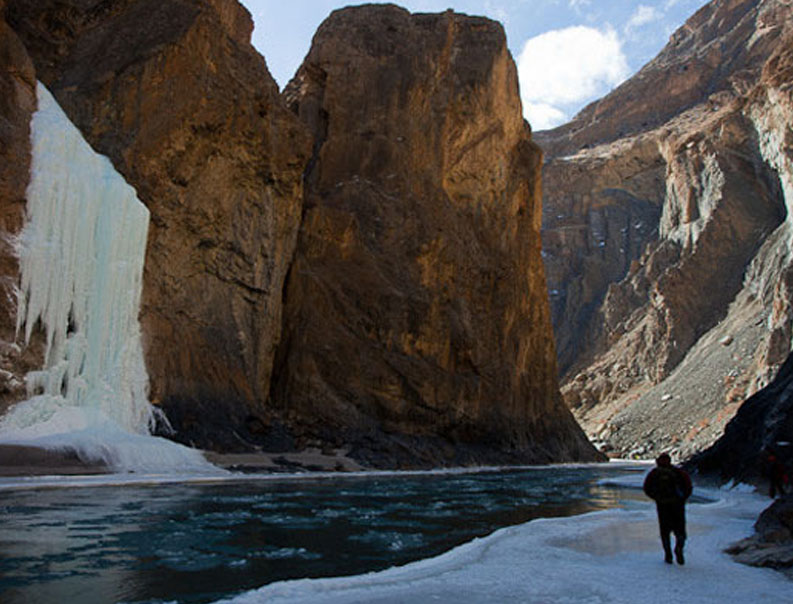 Chadar Trek Ladakh
Trekking Arrangement:
Horses, horsemen, food, cook, helpers, back up Jeep, dinning tents, kitchen tents, table, stool, sleeping tents, mattresses, Back up jeep etc.
Duration

Category

Group Size

Activity

Peak Point

Best time
Cost includes:
Trekking arrangement:
Horses, horsemen, food, cook, helpers, back up Jeep, dinning tents, kitchen tents, table, stool, sleeping tents, mattresses, Back up jeep etc.
Cost doesnt include:
Sleeping bags,Personal drinks, tips, monasteries insurance if any..
Area
97,000 sq kms out of which nearly 38,000 sq. kms are under Chinese Occupation since 1962.
Population
Approx. 2.40 lakh in the 2 districts of Leh & Kargil.
Ethnic Composition
Ladakhi including Balti / Purgi, Shina or Dardic, Urdu / Hindi.
Languages
Mongoloid / Tibetan, Dardic and assorted Indo-Aryan elements.
Altitude
Leh3505m, Kargil 2750m
Temperature
Summer Season
Maximum:27 degree centigrade
Minimum : 10 degree centigrade

Winter Season
Maximum5 degree centigrade
Minimum : (-20 degree centigrade)

Rain-Fall
15cm, 6" (annual average)
Clothing
Heavy woolens including down-filled wind proof,inner layer and upper garments in winter.

One of the most popular trek in Ladakh, Markha valley . The trek is followed by barren start up at Zinchen which continuous and leads to Mesmerizing landscape filled with mustard fields. It will provide you beautiful landscape, people , wild life and valleys with passes.


Chadar Lake Trek
Day 01: Fly into Leh
Flying over miles and miles of heavily snowed mountains will tell you just why its impossible to reach Ladakh by road in the winters. We cross the mighty Himalayas and reach the altitude of 3500 mtrswhere we experience the turquoise blue sky , thin air and refreshing atmosphere. We rest for complete acclimatisation for another 24 hrs and stay overnight at hotel .
Day 02 : In Leh - Visit to Thikse (Height 3230 M) - Hemis Gompa (Height 3450 M)
You begin the day by visiting SinshuDarshan about 7 km from Leh on the bank of historical Indus river and then to Thikse monastery, which is one of the most vibrant and active monasteries in the region. It dates back to the 16th century and is part of the Gelug-pa Sect. It is headed by successive reincarnations of the KhanpoRimpoche. The monastery is 12 storied and painted in deep shades of red, ochre and white. It has evolved around a central courtyard with buildings surrounding it from three sides. At one extreme lies the main dukhang, which houses numerous racks containing religious texts. Behind the main alter lies a small chamber that contains images of revered deities.
Day 03: Drive to Tilad Do via Chilling
You can start the morning by witnessing the sunrise from the Shanti Stupa, from where you can get a panoramic view of the entire town of Leh and its surroundings. You can also see the peak of Stok Kangri almost beckoning you to climb it.
But todays agenda includes a very picturesque and thrilling long-drive to Chilling. The roller-coaster ride takes you along the Indus to the village of Nimu, where the Zanskar converges into Indus. After stopping at this confluence point to take in the view, the drive continues and the road begins descending right into the river valley. There are quite a few heart-stopping moments as the vehicle negotiates the steep hairpin bends over snow covered road. The road goes past Chilling to Tilad Do. Among these mammoth mountains, the feeling of insignificance of ones being does not escape anyone.
To reach the camp-site, you have to cross the frozen Zanskar; and this is when you take your first steps on the Chadar. It takes a while to get a hang of walking on the ice sheet. As the evening comes, the TTH team pitches tents on the banks of the Zanskar, and hands out thick warm sleeping bags. To get some exercise and keep warm, you can climb up the nearby mountains and get a good look at the frozen river. As the sun sets, it drags the temperature down with it, and the sleeping bags in the tents look quite inviting.
Day 04: Tilad Do to Gyalpo
The biggest challenge of this day, and all the remaining days, is to get out of the warm toasty sleeping bags and go out into the giant freezer outside; but the steaming cups of tea being served provide ample motivation. Today is a long walking session, about 12 km, on the Chadar. The trek leaders from KailashExpeditiond give a briefing about the day, and give tips on how to walk on the Chadar. Depending on the weather, the Chadar can assume various forms. It can be a cold and hard surface of slippery ice, or it can have a dusting of snow over it, providing a good grip. The ice can be thick or thin, and its best to keep closely following the guide. The locals, it appears, have a sixth sense as to where exactly to step on the Chadar. At places, it might be necessary to wade through ankle deep water, or climb on the cliffs at the side of the river. Eventually you get used to walking on the Chadar, which looks like a cross between gliding and skating. Mid way to Gyalpo, the porter-cum-cooks prepare hot bowlfuls of soupy noodles for lunch. It is important to keep up a decent level of fluid intake. Nothing makes you adapt to the conditions faster than nicely circulating blood in your system.
After passing ShingraKoma, you reach the camp-site for the day at Gyalpo, where the tents have already been pitched by the porters. The Gyalpo campsite is at a bend in the river, surrounded by high peaks and walls of rock-faces which almost look man-made. All that is left to do is to soak in the views, have an early dinner and call it a day.
Day 05: Gyalpo to Tibb Cave
This day follows the same early morning routine: bed tea at 7, breakfast at 8, and quick-march at 8:30. Have a good breakfast, as today is the longest walk of the day almost 14 km. But that is nothing to worry about, all the walking keeps you incredibly warm. Todays walk through the deep ravines of the Zanskar is stunning. The sublime walls of the mountains on either sides of the river keep the sunlight away from the Chadar for most part of the day. There are numerous caves in these mountains, big and small. Today is the day when you can see frozen waterfalls, some higher than the others. As the fable goes, centuries ago the local villagers faced a dearth of water and went to Tibet to plead for water. They were given a box which they were to open once they reached the village, and not any time sooner. But curiosity got the better out of them, and when they opened the box, two fishes jumped out of it, creating two huge waterfalls. One of those waterfalls, miraculously, is not iced-up even in such freezing cold. The rocks below this waterfall are covered with moss, and this is the only greenery youll see on this trek. At Tibb, there is a big cave. This cave is the dwelling of all the porters, and they welcome you warm-heartedly in here. The highlight of the day is to share a cup of butter-tea with them!
Day 06: Tibb Cave to Naerak
Today is the most spectacular of all days on this trek. Walking on the river you cross deep gorges and reach a point where Juniper trees are covered with prayer flags. The porters give you a twig of this tree tied with a piece of prayer flag as a badge of good-luck and good-health. A few steps away stands the mother-of-all frozen waterfalls a huge instance of suspended animation several feet tall and equally wide. You can see dozens of colors in this enormous ice structure as sunlight plays off its surface. Right next to the waterfall is a bridge across the river which is a part of the summer-time road from Zanskar to Leh.
The Naerak village lies several feet above the river, a vigorous hour-long trek can take you to the village if you want to see the life of a Zanskari. The camp is set up close to the river.
Day 07: Naerak to Tibb
Today you start the return journey and go back to the Tibb cave. And if you thought that it was just a matter of retracing your steps back to Chilling, you can think again. The Zanskar River reacts to the slightest change of temperature, and constantly keeps repackaging itself. The Chadar would have assumed a completely new form, and will it will almost be impossible to say whether you have been here before.
On the way, you can meet a lot of locals wearing their traditional woolenGonchas some of them monks who are hiking from the Lingshed Monastery to Leh, some of them young students accompanied by their parents returning to their schools in Leh after the winter vacation. Watching the locals negotiate the Chadar is a fascinating sight. They are suitably adept to the climate and seem very much at home in the sub-zero temperature and the biting cold winds. Nothing wipes the smiles off their faces and dampens the warmth of their spirit.
Day 08: Tibb to Gyalpo
Starting from Tibb, go up to Gyalpo today. The high walls of mountains rising from the sides of the river almost look like castle walls. You can see several trails of pug-marks all along the trek footprints belonging to foxes, ibex or snow-leopards. You would be lucky to view a snow-leopard; but you can almost be sure that you are being watched by one all the time.
Day 09: Gyalpo to Tilad Do, and drive to Leh
This is the last day of treading on the Chadar the last chance to immerse in the pristine beauty of the frozen river. Once you reach Tilad Do, it is time to say good-bye to the Zanskar and the Zanskaries. TTH team and our porters will take good care of you and make this trek one of the most memorable experiences for you. Tonight you get to sleep in a warm guest-house again.
Day 10: Buffer day ( alternate day if one have to extend the trek / stay on Leh)
Day 11: Depart from Leh
As this unforgettable journey gets over, you depart from Leh having a newfound respect for the Zanskaries who brave all odds and survive with style in their beloved land. This trek also leaves behind a tremendous feeling of accomplishment one of having undertaken and endured an extraordinary and challenging trek. The Chadar trek will be a cherished memory for life.
| | |
| --- | --- |
| SHAM TREK | |
| | | | | |
| --- | --- | --- | --- | --- |
| Start Date | End Date | Cost | Duration | Status |
| 01-Apr-2014 | 30-Oct-2014 | INR ---- | 4 Days | Available |
Supplementary / Other Charges net:
Cultural Program Rs. 9800 per program.
River Rafting INR 1800 Per Person (Phey Nimoo (Indus) / tsoks-sti Nimoo (Zangskar) 2 Hrs Approx.
River Rafting INR 2400 Per Person Chilling Nimoo (Zangskar River)
Professional Tourist Guide Rs. 1800/- Per Day.
Two Hump Camel Ride at Nubra Valley at Sand Dunes: INR 500 (30 Mins)
1 Litre Packaged Water Bottle: INR 40 Per Bottle.
THE ABOVE COSTS INCLUDES THE FOLLOWING SERVICES:
Assistance on arrival departure at Leh airport.
Accommodation on twin sharing basis during trek in Camps.
All meals which starts with the lunch on day 1 ends with lunch on day 06.
An experienced and qualified local Ladakhi Trek /monastery Guide for the tour.
Surface transport by using non ac Qualis /Innova for all sightseeing and transfers in Leh.
Monastery entrances and monument entrance fee of Ladakh.
Complete trek arrangements with a very good cook, helpers, nice comfortable 2-men alpine trekking tents, comfortable sleep well carry mats, tables/stools, toilet tents, kitchen cum dining tent (Members will have to bring their own sleeping bags).
Mules/horses for carrying member luggage and camping equipment's Camping fee permit all applicable taxes.
Prices Do Not Include:
Any Kind of Personal Expenses or Optional Tours / Extra Meals Ordered
Monument Entrances, Rafting Camel Safari Charges.
Anything not specifically mentioned under the head Prices included.
Tips, Insurance, Laundry, Phone Calls.
Any Kind of Drinks (Alcoholic, Mineral, Aerated)
Cost incidental to any change in the itinerary/ stay on account of flight cancellation due to bad weather, ill health, roadblocks and/or any factors beyond control.
GST will be applicable on total amount.
Terms Conditions:
Prices valid from 01st April 2014 to 31st October 2014.
Prices valid for minimum 02, 04 & 06 pax traveling together in one vehicle.
100% payment to be deposited before the trip starts.
Final Confirmation will be provided on full payment.
April & October Month, Pangong Lake Journey will be done in one-day excursion.
For Cancellation please refer to our Terms and Conditions available at our booking office.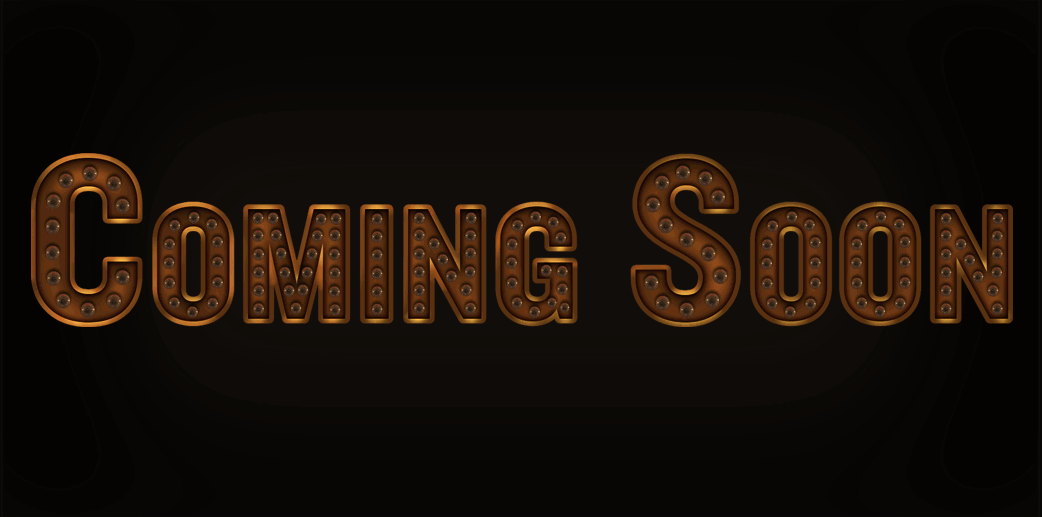 | | | | | | |
| --- | --- | --- | --- | --- | --- |
| Location | Luxury | Super Deluxe | Deluxe | Superior | Standard |
| Leh | The Grand Dragon | Druk | Ladakh Residency | Grand Himalaya | Lotus | Lha Ri Sa Resort | Spic N Span | Holiday Ladakh | Hotel Nalanda Ladakh | Ladakh Retreat | Silk route Inn | Three Roses | Ladakh Retreat |
Duration
:
08 Nights and 09 Days
Category
:
Moderate
Group Size
:
01 Pax (Min)
Peak Point
:
Hemis Shukpachen - Mebtak La (3750m)
Best time to Plan
:
Mid June till end of September
Activity
:
Adenture

Places Details
Ladakh ,Hemis Shukpachen - Mebtak La (3750m)

Package Cost
INR

Excludes airfares
2 Pax
:
Rs.31500/- per person
4 pax
:
Rs.28300/- per person
6 pax
:
Rs.26500/- per person
8 pax
:
Rs.25800/- per person
10 pax
:
Rs.23400/- per person
12 pax
:
Rs.22100/- per person