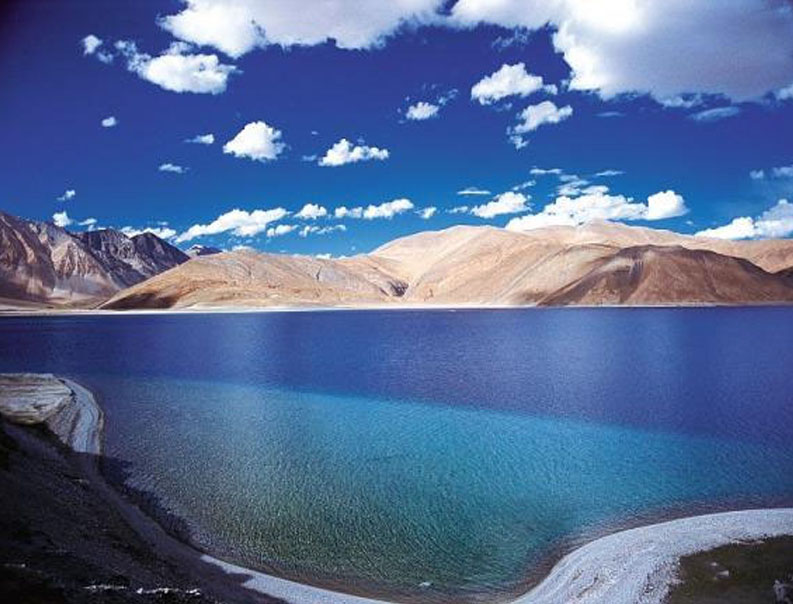 Rumtse to Tso Moriri Lake Trek
Trekking arrangement:
Horses, horsemen, food, cook, helpers, back up Jeep, dinning tents, kitchen tents, table, stool, sleeping tents, mattresses, Back up jeep etc.
Duration

Category

Group Size

Activity

Peak Point

Gyamabarma - Yalung Nyau La (5440m) Korzok

Best time

Mid June till end of September
Cost includes:
Hotels on APAI, all transfer and sightseeing by car.
Trekking arrangement:
Horses, horsemen, food, cook, helpers, back up Jeep, dinning tents, kitchen tents, table, stool, sleeping tents, mattresses, Back up jeep etc.
Cost doesnt include:
Sleeping bags,Personal drinks, tips, monasteries insurance if any..
Area
97,000 sq kms out of which nearly 38,000 sq. kms are under Chinese Occupation since 1962.
Population
Approx. 2.40 lakh in the 2 districts of Leh & Kargil.
Ethnic Composition
Ladakhi including Balti / Purgi, Shina or Dardic, Urdu / Hindi.
Languages
Mongoloid / Tibetan, Dardic and assorted Indo-Aryan elements.
Altitude
Leh3505m, Kargil 2750m
Temperature
Summer Season
Maximum:27 degree centigrade
Minimum : 10 degree centigrade

Winter Season
Maximum5 degree centigrade
Minimum : (-20 degree centigrade)

Rain-Fall
15cm, 6" (annual average)
Clothing
Cotton & light woollens in summer and heavy woolens including down-filled wind proof upper garments in winter.

Rupshu valley is a Nomad land in the eastern part of Ladakh. The nomads of this area are keep roaming with their Ykas, sheep and goats for the grassing but winter is very hard life because temperatures are bellow 25 degrees to 35 degrees. This Tibetan wide land is known as a changthang with high altitude lake, hot spring, wild life.


Trekking in Ladakh Himalaya (Lamayuru Trek)
Trekking in Ladakh Himalaya (Lamayuru Trek)
A wonderful trek for Landing from Lamaruru monastery and remote area of Sumda. Surely , this trek will be the experience of life time.
Day 01. Flight Delhi/Leh
After having wonderful flight from Delhi to Leh, we will receive you at Leh airport and transfer to hotel. Full day need to acclimatize because now you are at the altitude 11300ft above the sea level. Overnight Hotel.
Day 02. Monasteries tour
Today we will take you to historical monasteries of Ladakh i.e Shay Palace, Thiksay and Himis monastery located on the bank of riven Indus by car. After driving along the Indus First you will visit Thiksay monastery located on the top on a hill decorated with many stupas, paintings and monastic school. The monastery headed by Ven. Khanpo Ripochay the present head lama of the monastery. This is an example of the Potala Palace of Tibet and maintains its monastic culture. The Morning Prayer makes it very spiritual start with the rising sun with the tune of conch shell. Later drive to Hemis monastery. The biggest and richest monastery of Ladakh. Hemis monastery is a land mark of the history of Ladakh. The famous King Singay Namgyal was invited Lama staktsang Raspa to Ladakh and bless the monastery. Visit the 15 century painting of gold and silver, statues, and big yard of Hemis monastery. On the way back to Leh one can visit Shay Royal Palace. This was the summer palace of the king of Ladakh that a small lake bellow the place is reflecting the palace and wonderful view of Indus valley. Overnight Hotel
Day 03. Leh Lamayuru via Basgo Royal palace
Today we drive to Lamayuru (127 Kms), enroute visiting the 15th Basgo Castle. Once it was the capital of Lower Kingdom of Ladakh. Now the Basgo Castle is taken by UNISCO for world Heritage site. Later continuously drive to Lamayuru by visiting Alchi monastery. On arrival Lamayuru you will have welcome tea at our camp and then day at leisure to explore Lamayuru village and the dramatically located Lamayuru monastery which is one of the oldest in Ladakh. Overnight camp
Day 04. Lamayuru Wanla village (3-4 hours)
After breakfast witness the Morning Prayer. Later meet your trek team with horsemen and start the trek. The trail follows a stream flowing down by the villages for some distance and then climbs to the small pass of Prinkiti La (3750m). From here descend gradually to the small village of Shila, from where it's a short distance to Wanla (3250m) where we set up camp near the village. Spend the afternoon exploring the village and the ancient monastery of Wanla, which is an important heritage site of Ladakh. Overnight camping
Day 05. Wanla -Hinju (3720 m) 4-5 hours:
After enjoying the first camp in Wanla village, start trek to small village of Phanjila (3410 m) walk through the scattered village of Ursi. A narrow gorge till a water mill is reached at the far end of the village, thence trek through the village of Hinju (3720 m) and proceed to the campsite near a (Doksa) a summer Shafer home camp.
Day 06. Hinju Kongski La- Sumda Doksa Trek (4430 m) 5-6 hrs
Morning after breakfast , follow the ascending trail to the ridge below Kongski-la (4950m), where you might spot some rare wild life of Ladakh. Then gradual ascent to the Kongski-La top, which is surrounded by magnificent views of mountains ranges. The descent from the pass is quite steep with loose moraine causing difficulty in walking till the left side of valley floor is taken to reach the campsite. Overnight Camp Sumda Doksa.
Day 07. Sumda Doksa - Dung Dung Chan la base Trek (4430 m) 5hrs
After breakfast, the trek will start with a short walk and some river crossings to reach the village of Sumda Chenmo. Then we follow the left side of the valley before cutting through thickets of wild rose bushes to reach another river crossing, and then negotiating a steep ascent over Lanak. Overnight Camp
Day 08. Dung Dung Chan La base Chilling trek (3550 m) 5-6 hrs
Today the trek mainly involves a straight climb to Dung-dung Chan La top (4820m), which provides grand views of the Stok Khangri peaks and the Zanskar Range. Then descent is gradual along a ridge toward the continually narrowing valley. Then reach Chilling village, the famous for the tradition of a variety of metalwork during the king of Ladakh. From Chilling take a drive to Leh for 3 hrs. Overnight Hotel
Day 09. Leh at Leisure
Today, morning is a free & leisure. Afternoon walk to e to visit Leh Palace & Shanti Stupa & then explore the city centre and the markets at your own pace for picking up some souvenirs and last dinner will be at hotel
Day 10. Flight to Delhi
Today Early morning transfer to airport to catch flight to Delhi ..
Rumtse Tsomorir via Rupshu Valley
| | | | | |
| --- | --- | --- | --- | --- |
| Start Date | End Date | Cost | Duration | Status |
| 01-Apr-2014 | 30-Oct-2014 | INR ---- | 4 Days | Available |
Supplementary / Other Charges net:
Cultural Program Rs. 9800 per program.
River Rafting INR 1800 Per Person (Phey Nimoo (Indus) / tsoks-sti Nimoo (Zangskar) 2 Hrs Approx.
River Rafting INR 2400 Per Person Chilling Nimoo (Zangskar River)
Professional Tourist Guide Rs. 1800/- Per Day.
Two Hump Camel Ride at Nubra Valley at Sand Dunes: INR 500 (30 Mins)
1 Litre Packaged Water Bottle: INR 40 Per Bottle.
THE ABOVE COSTS INCLUDES THE FOLLOWING SERVICES:
Assistance on arrival & departure at Leh airport.
Accommodation on twin sharing basis during trek in Camps.
All meals which starts with the lunch on day 1 & ends with lunch on day 06.
An experienced and qualified local Ladakhi Trek /monastery Guide for the tour.
Surface transport by using non ac Qualis /Innova for all sightseeing and transfers in Leh.
Monastery entrances and monument entrance fee of Ladakh.
Complete trek arrangements with a very good cook, helpers, nice comfortable 2-men alpine trekking tents, comfortable sleep well carry mats, tables/stools, toilet tents, kitchen cum dining tent (Members will have to bring their own sleeping bags).
Mules/horses for carrying member luggage and camping equipment's Camping fee & permit & all applicable taxes.
Prices Do Not Include:
Any Kind of Personal Expenses or Optional Tours / Extra Meals Ordered
Monument Entrances, Rafting & Camel Safari Charges.
Anything not specifically mentioned under the head Prices included.
Tips, Insurance, Laundry, Phone Calls.
Any Kind of Drinks (Alcoholic, Mineral, Aerated)
Cost incidental to any change in the itinerary/ stay on account of flight cancellation due to bad weather, ill health, roadblocks and/or any factors beyond control.
GST will be applicable on total amount.
Terms & Conditions:
Prices valid from 01st April 2014 to 31st October 2014.
Prices valid for minimum 02, 04 & 06 pax traveling together in one vehicle.
100% payment to be deposited before the trip starts.
Final Confirmation will be provided on full payment.
April & October Month, Pangong Lake Journey will be done in one-day excursion.
For Cancellation please refer to our Terms and Conditions available at our booking office.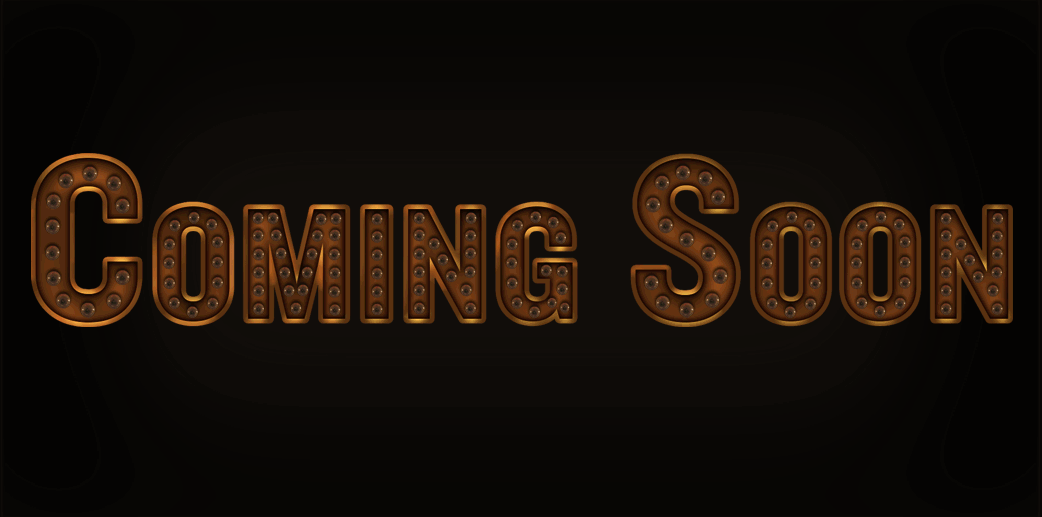 | | | | | | |
| --- | --- | --- | --- | --- | --- |
| Location | Luxury | Super Deluxe | Deluxe | Superior | Standard |
| Leh | The Grand Dragon | Druk | Ladakh Residency | Grand Himalaya | Lotus | Lha Ri Sa Resort | Spic N Span | Holiday Ladakh | Hotel Nalanda Ladakh | Ladakh Retreat | Silk route Inn | Three Roses | Ladakh Retreat |
Duration
:
13 Nights and 14 Days
Category
:
Moderate
Group Size
:
01 Pax (Min)
Peak Point
:
Gyamabarma - Yalung Nyau La (5440m) Korzok
Best time to Plan
:
Mid June till end of September
Activity
:
Adenture

Places Details
Ladakh ,Rumtse village via Shay and Thiksay monastery

Package Cost
INR

Excludes airfares
2 Pax
:
Rs.66300/- per person
4 pax
:
Rs.62400/- per person
6 pax
:
Rs.50700/- per person
8 pax
:
Rs.46800/- per person
10 pax
:
Rs.45240/- per person
12 pax
:
Rs.42900/- per person